Getting a job confirmation is an exciting experience but be careful not to sign your confirmation letter quickly without looking into all the important points. This is because there are terms and condition applied for your job confirmation, you have to check whether you will be subject to any salary increment as a confirmed employee? Will your job role and responsibility remain the same? What are the extra benefits you will enjoy as a confirmed employee?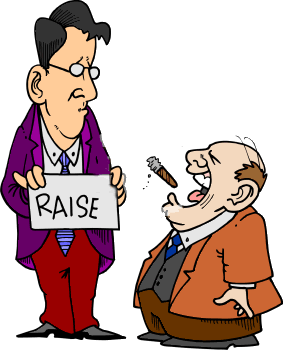 For me, I have to give 3 months notice of resignation. It's a way too long but if you are planning to stay longer at your current company then it should not be an issue. However, you still need to do counter offer during job confirmation. This is because it's imperative to know that some employers would not wait until 3 months before a new employee joins. So, you need to think twice before making any decision.
If you very satisfy with your job and position then you can try to bargain more in order to suit your current needs. Besides, you need to do some salary survey and research to make sure that you will not underpaid. For me, I have fully prepared with the next move and planning to show something or offer to my company, which will bring more benefits to it.
My Sample of Job Confirmation Counter Proposal Letter
Dear Mr. Boss,
I am very pleased to have received the job confirmation of (Your Position Title) with (Your Company Name). The terms and conditions of the offer are acceptable but with a few minor modifications that required.
Basic Salary of (Your Ideal Salary) per month: I have done the survey on industry norms for the position of (Your Position Title) and believe a salary of (Your Ideal Salary) is more in-line with my current skills and experience that I would bring to the job.
The position of (Your Position Title) is of great interest to me and I feel happy working here. I sincerely believe that it corresponds to my professional goals and my future objectives; I will be fully prepared to make a strong contribution to your organization. I am convinced that my years of working experience in this field will be a great asset for your organization.
Sincerely,
So, if you are planning to do counter offer during job confirmation, then you must never stop reminding your employer of your enthusiasm for your current job, and the ways in which you will benefit the company. Sometimes, the reasons that you given during job confirmation is very important and do not over negotiate as this is your risk appearing greedy and the possibility of employer withdraw your counter offer will be higher.