The tax laws is different from country to country and in the Malaysia, the income from blogging or any internet business is generally taxable. Based on the taxation rules, all income realized from whatever source is considered a taxable income.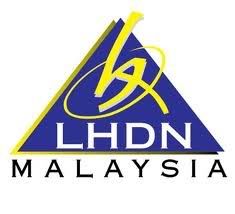 Legally, bloggers need to report their online income. However, not everyone does that because of one reason or another. For me, there's a specific law in our country that makes our income from blogging and other internet business as a tax exempted. But, do we still need to declare our online income? Until what income level should we declare? That's why our tax laws are not interpreted in such a way where most of the bloggers can follow.

I never think that any income that earned through online will make it invisible in LHDN or tax authorities' eyes. This is because I understand that most of the affiliate companies based in US will require you to fill up W-8BEN form if you're not US resident. So, our online income is not totally "traceless".
Advertising revenues from ads published on your blog and even those you earn from pay-per-clicks are also taxable. However, there're some offshore pay-per-click companies do not report their revenue.
So, a full time blogger need to pay for tax in Malaysia if the money comes from outside Malaysia. If most of your income comes from local advertising companies such Nuffnang, Advertlets and etc , then you will probably have to pay tax once you reach the certain threshold limit.
For your further information, I have sent an email to LHDN to ask more details about the tax laws on Internet income and hopefully will get back their reply within a couple of days. Stay tuned…