Recently, few numbers of my readers discuss the concept of paying cash vs paying loan for the purchases, such as car, house and so on.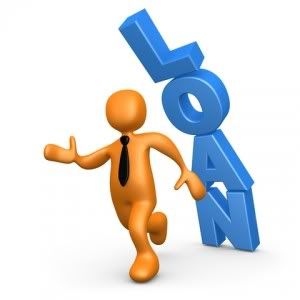 Most of the people who I known always claim that it's better to get a car loan rather than paying it by cash even if you could. Likewise, property investment advisor always say that its better to get a home loan. These are some of the key reasons why they say getting loan is better than cash:
i) Income tax department won't come to 'disturb' often.
ii) Buying thing with loan usually gets more gifts.
iii) You have more liquidity of your money. You can keep your money; you may need it in future.
Normally, it shouldn't be quite tough to get a loan provided if you have clean record. For me, getting a loan is just simply mean 'Pay Less Now' and 'Pay More Later'. To be precise, you will have to pay interest to the loan you are getting.
Loan = Cash (Down payment) + Interest
If you think that this is not a right way to paying loan for purchasing something then just let me clear some excuses commonly made by others:
i) Income tax only penalizes those who earn income illegally so there's no reason to worry about any audit unless you do have something to hide.
ii) Try to beware of any kind of business strategies! All 'gifts' come from your pocket money, the more gifts you receive, then you should think the real value that you are receiving.
iii) It's not a great idea to say that you can have more liquidity if you paying loan. For my thinking, if you paying loan means that you will also pay more fees than actual value. When you want to sell your item, you will need to pay these fees again if you are still under mortgaged or need to get approval from bank to precede the selling process.
But, cash purchased item can be sold off immediately. Sometimes you may sell it at good value if demand of the item increase and cause your item appreciates. So, do you think cash purchase sound like more liquid?