I have received an email from my reader who asked me about online buying stuff. He asked me whether still could contact Paypal or Western Union get back the money if the item was not received or shipped by seller.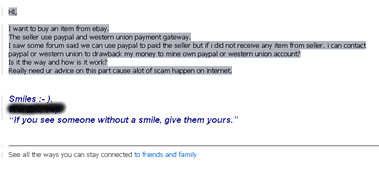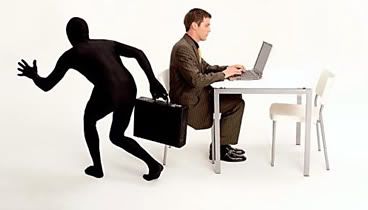 Based on my understanding, i think the person need to lodge a complaint to PayPal within 30 days. If they investigate and find it is true, then you should get back your money. BUT with the condition ONLY IF the seller has not withdraw money out of his account! So, PayPal is NOT 100% safe for buyers.
How Does Paypal Works?
First, you should know how does the Paypal works. It is not like we send money to PayPal and they keep it until we received the item, then only release the payment to the seller.
Instead of that, the money goes to the seller's PayPal account first, once the seller know that he receives the money in his account, then only he will send out the items. So, it is better to check the seller reputation and rating before make any purchase from them.
Paypal Buyer Protection Program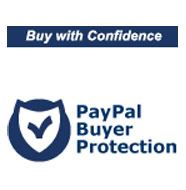 However, PayPal does have a Buyer Protection Program, which may allow the victim/buyer to recover some of their money, but there are limits to such protection. Transactions may be insured up to US$200 under certain circumstances .The bottom line is the scammer still gets away with the money no matter who ends up taking the loss.
So, just to remind you one more time. PayPal is not able to recover the buyer's money directly even the buyer files a complaint if the payment is withdrawn into the seller's bank account, and they close the account and disappear with the money.