These days, a lot of Malaysian still do not know how to make cash deposit through the machine. Well, actually learning how to use a cash deposit machine by looking at the instructions is a way more convenient.
Recently, I helped my mom to deposit her money into Maybank account and noticed that the cash deposit steps are very simple and straightforward.
How To Do Maybank Cash Deposit?
Press any button on the side of the screen and start by choosing a language.

Press "YES" to continue if you have RM 10, RM 50 or RM 100 in your possession.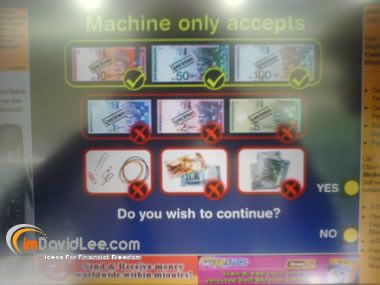 After pressing the "YES" button, it will proceed to the "Transaction Type" screen, here press the Cash Deposit.

Be sure again the thing that cash deposit machine will not accept:
– MYR 1, MYR 2, MYR 5 and new design MYR 50 note.
– Money with clips or rubber bands.
– Folded notes.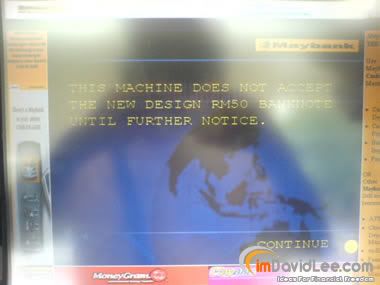 Insert account holder number : xxxx xxxx xxxx ( Maybank )
For your additional information:
*Maybank with 12 digits
*Public Bank with 10 digits
*CIMB with 14 digits
After pressing "YES", it will scan the name of the account holder, then make sure your name is correct.

Put in the money into the cash box. After that press "YES".
Make sure the amount is correct and press "YES" to continue.

Don't forget to take the receipt as proof of deposit!
My last caring notice for you:
=> Prepare some spare cash, in case cash deposit machine reject some notes.