Prepaid users will need to fork out own money to pay 6% service tax on all reloads as well as new starter packs effective from 15 Sept 2011. In the other words, the consumer would need to pay:
RM10.60 for RM10 prepaid reload
RM31.80 for RM30 prepaid reload
RM53.00 for RM50 prepaid reload
RM63.60 for RM60 prepaid reload
RM106.00 for RM100 prepaid reload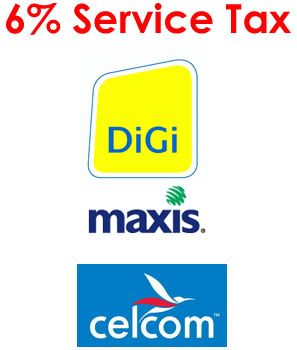 It's not a great news to all the prepaid users as the call rate for prepaid charges is still very high. I think telcos should take the opportunity to give rebates to compensate the additional cost.