Celcom is giving away Red BlackBerry Torch 9800 smartphone everyday start from 20th Jan 2011 till 18th Feb 2011. Only one Red BlackBerry Torch 9800 will be given away each day. All you have to do to join this competition is to subscribe to any BlackBerry plans from Celcom. The contest is open to Celcom Exec and Biz Postpaid customers with a BlackBerry plan.
Celcom has a great idea come out Red Blackberry Torch which can even match your red Chinese New Year clothes also. I guess this year's CNY celebration will be different for me as I will meet more friend and relatives all over the places. What's the best way to keep in touch with each other? It's the BlackBerry data plan that can save your time when need to know the location information from them.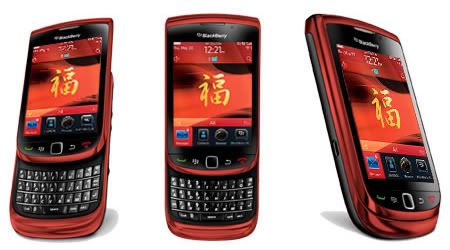 So what phone are you using currently? Planning on getting a new phone for this year? What you need to do is just signing up for any of the Blackberry plans below and you'll be in the running to own cool red Blackberry Torch 9800!
Celcom Exec Postpaid Blackberry plan