As everybody known, e-Filing is an online system introduced by LHDN that allows you to submit your income tax online, which is an alternative to the manual form submission. Although e-Filing has undergone a progressive improvement but it still not yet fully robust free. The issue that I discovered was when you click on 'setuju' to submit the form, you will not have chance to re-edit and modify your form details anymore.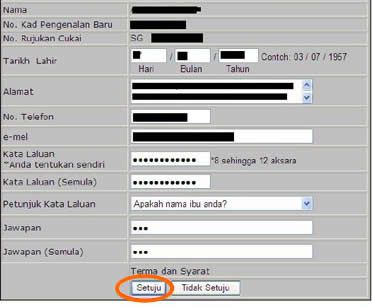 You can see that around 1.5 million Malaysian taxpayers have used LHDN e-filing system this year and more are expected to do so for coming year. So, just imagine how many potential victims are there! So, i suggest our government should take a quick action to address the issues and resolved it in timely manner.
Is It Possible to Re-submit Your Income Tax Form Through e-Filing?