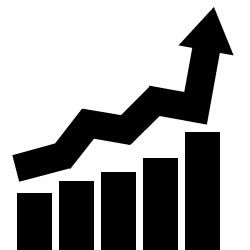 Many companies consider to increasing the online advertising because many people still believe that the Internet allows for better targeting than other types of media. The interesting point is that advertiser will spend more money on online advertising in future.
"How was Goggle earnings despite weakening economy? Net profit rose 26 per cent in the 3rd quarter from last year to 1.35 billion dollars while revenue was up 31 per cent at 5.54 billion dollars."
Why Online Advertising More Profitable ?
We should keep in mind that advertising is to show to consumers that the company is healthy. Online advertising is a global medium and lets businesses reach global market.
It doesn't cost very much to increase the reach of an online ad campaign. There's no need to print additional copies of a magazine. Expanding the size of your ad campaign can be as easy as sending an email or clicking on a Web page. There's simply nothing more powerful.
If you buy 100 ad impressions, you know that exactly 100 people will see your ad. Besides, changing economic conditions have forced many Web sites to reduce the cost of online advertising to more affordable than ever.
Online Advertising Vs Traditional Advertising