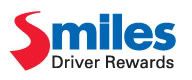 I received a SMS from SmilesPromo last week stated that Esso Malaysia Bhd (Esso) and ExxonMobil Malaysia Sdn Bhd (Mobil) have come out their Smiles card promotion in order to help reduce consumer financial burden during this global financial tsunami.
For my opinion, this promotion can help Malaysians save on everyday expenses, which are redeemable via the use of their Smiles Driver Rewards loyalty points.
The promotion will valid from 30th March- 29th May and is available at all Esso & Mobil service stations nationwide.
During this period, Smiles members will be able to redeem selected items at special rates, such as:
500g of Milo = 650 points
100g of Nescafe Classic = 850 points
505g of TEAPOT Creamer = 200 points
So, what are you waiting for? Try to grab this golden chance!!!
How To Earn Smiles Point?