Are you Public Mutual Fund investor? Do you know which funds perform the best in year 2010? Now, I would like to share with you my personal analysis on Public Mutual Fund past performance from January – December 2010.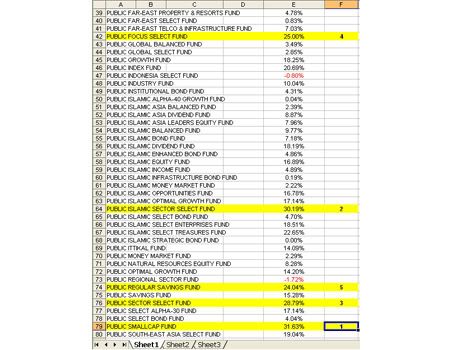 1. Public SmallCap Fund (PSMALLCAP)
Public Small Cap was the best performing fund in year 2010. We can see that the return last year was 31.63%.
2. Public Islamic Sector Select Fund (PISSF)
Public Islamic Sector Select Fund (PISSF) was the best performing fund among all Islamic funds last year. It seeks to provide income by investing mainly in a portfolio of equities which complies with Shariah requirements from market sectors in the domestic market. The return was 30.19%