Do you know since 1st July 2008 onwards, all food restaurants other than hotels exceeding RM3million per year will be charged 5% government tax? I was in doubt whether certain restaurants like Old Town, Mcdonald's and KFC can earn RM250,000/month for each outlet or not.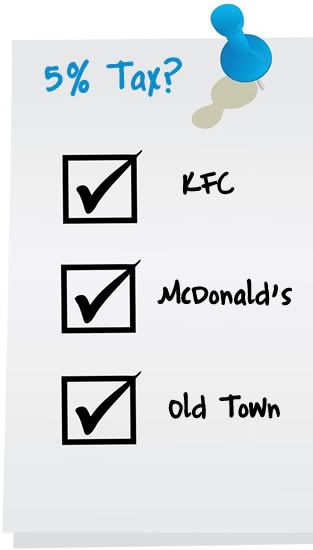 Sometimes, we as a consumer need to think whether the restaurant has the eligibility to charge us or not. If let say they are not eligible to charge us and still collecting 5% government tax from us then for sure it will become illegal !!!
Basically, a company could only collect 5% government tax from consumer if they have the license to do so, meaning they have to apply for it and obtain approval before charging it to customer as they are merely collecting on behalf of the Inland Revenue. And the money is not kept by them but need to be remitted to Custom at the required time.