Yes…It's no doubt plastic bags can create rubbish & not environmental friendly. I am looking forward to see Penang as the first state in the country to practice such good move to combat against climate change.
From what I had read from newspaper:
Lim Guan Eng, Penang Chief Ministry who is also a trained accountant,
stated that the local councils had spent about RM57.6 million,
nearly a third of its income in year 2007, to pay for garbage disposal!!!
Huh…I can't imagine that!!!
Also, it produces between 1,500 to 1,600 tonnes of garbage per day,
which is about 1kg per person.
Just think about that, why not we reduce the amount of consumption? To recycle requires cost, so by reducing the consumption, we could save our money as well.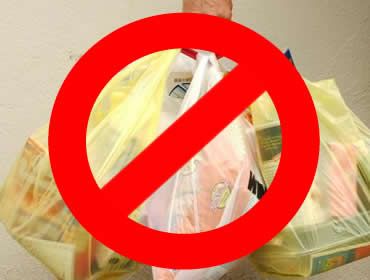 Remember using just one reusable plastic bag per week can save the following:
– 6 plastic bags per week
– that's 24 in one month
– that's 288 plastic bags per year
– that's more than 21, 600 plastic bags saved in a lifetime!
Say No To Plastic Bag Campaign