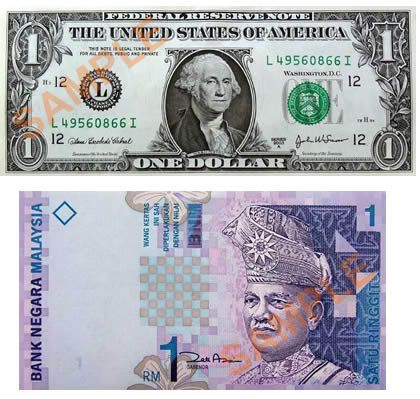 The Ringgit Malaysia went lower against the US dollar again. Do you think it is good news for those blogger who making money online? The Ringgit Malaysia is in between the 3.32 to 3.40 level against the US dollar this few weeks. Based on my personal finance analysis, the Ringgit was higher against the US dollar at 3.44 on the month of September while at 3.48 on the month of August.
At this moment, when the US housing market demand is decreasing, the job market is not that aggressive and consumer-spending power is lower; all these reason will cause the weaker US dollar.
I still remember last year, the value of the US dollar has fallen significantly and it hit the record of 30 years lowest. For me, this weaken US dollar also similar to two sides of coin, means that it also has its advantages and disadvantages. I am going to share with you the benefits only, as many people still remain negative thinking during recession nowadays.
Advantages of a Weaker Dollar