There're a lot of reasons for you to refinance your home loan. Most of the people do refinancing is to reduce their monthly repayments; some might want to consolidate their outstanding balance; and some just want to quit from the current mortgage that's costing them too much.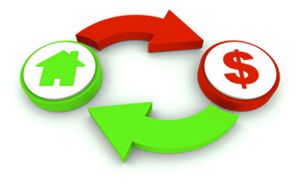 One of the reasons that I like the most is to save money. It can be achieved by:
Getting a lower interest rate to reduce the monthly mortgage payment. It can increase your cash flow, so you will have more money available to do other things.
Cash out money for debt consolidating, house renovation or child education. Besides that, the money also can be used for investment purpose as the housing loan interest rates lower than personal loans or credit card cash advances.
Reducing the loan tenure. For example, if you're earning more than you used to, it may be worthwhile to refinance from a 40-year term loan to a 20-year term loan might cause higher monthly payments, but the total amount of the payments made throughout the loan tenure is reduced significantly. So, it will help you to pay off your housing loan much faster and save you more than 10 thousands dollars in interest payments.
Converting the flexi rate loan to a fixed rate loan.
Before choosing for refinancing, it's important for house owners to consider the benefits of refinancing first. You should do your own breakeven analysis between long term savings and refinancing costs to determine whether the savings really outweigh the refinancing costs or vice versa.