Looking back in year 2010, it was an eventful year which will ultimately be a good one because kept everyone especially investors on their toes. However, it will become the building block for this year 2011. I think its good that concerns continue to be on investors that I will start to worry now.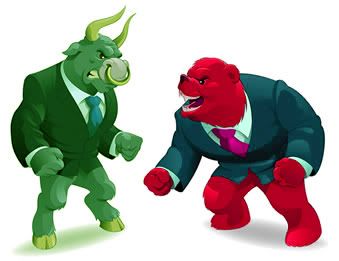 This year will be an interesting one for local and global markets, but certainly the most standout one had to be the gold market. With US unemployment rate still very high and the dollar value depreciation, Europe financial crisis, China high inflation rate and etc, it could be very challenging to stay a strong equity market in year 2011.
I personally do not know the answer about the market outlook of year 2011. I'm currently dealing with uncertainties and full of question marks. However, I will still watch the market closely especially our local market this few days and forecast what will be the next market direction. What I can tell you now is the short term trend of the KLCI is currently down, but the long term uptrend is still intact. Next week, KLCI may test the 1500 level, once it break lower than this level, then the possibility to go south will be higher.
So, how should investors put their money? It's time to rebalance your portfolio, keep it diversified, and then sit back. I believe we are going to find 2011 a much more enjoyable ride than 2010.