Now it is a good time to step back for a little review and reflection on the 12 months that have passed. As 2015 draws closer, I should be celebrating the successes of the year and learning new things. However, what is also important is to look forward the challenges in 2015 and to start planning some strategies for the year. What do you want to achieve? What do you need to do in order to get there?
For me, reflecting is an act of awareness. I believe that taking time to think about where I am, what I've accomplished, what has brought me happy, challenged me to grow or given me a valuable lesson is a powerful act.
What I Accomplished in 2014
I have accomplished a lot of great things this year. I like to focus on the positive, no matter how little; it is always a good thing.
1. Education Achievement: Graduated from Open University for Master of Business & Administration (MBA)
Other certifications obtained: Google Analytics Academy Course, Microsoft Virtual Academy Course
2. New Running Record: Swallowed my fear of speed limit and ran to the 89th percentile of the Men's Categories for Half Marathon (21km) with the official completion time of 2 hours 19 minutes. It's a new record achieved this far! This will be a benchmark for next year's run. Besides that, I also finished the Viper Challenge with 20km + 20 thrilling obstacles in November'14.
Other achievements: Oat King Run (21km) finished within 2 hours 24 minutes
3. Alternative Source of Investment: Started invest in foreign exchange market which creates an alternative form of my investment. It aimed to increase my investment return when there are uncertainties in stock market.
Others: Finished paying off most types of debt like hire purchase (5-year loan tenure), college loan, credit card (3-year loan tenure), etc. In the other words, I will have more cash in hand next year.
4. New Tech Gadget: Bought a new laptop with the latest generation of Intel processors, all new graphics, and faster flash storage. It can speed up most of my daily tasks and probably will change the way I work.
5. Personal Interest:
Fell in love with jogging. Next, I plan to have a consistent workout.
Spent time learning some investment and trading strategies
6. New Profile: Became a model was a deeply rewarding opportunity. I could proudly see my face appeared in major newspaper ads i.e. theSun, theStar, Sin Chew and online promotion materials like flyers, posters, banners, and etc.
What are my plans for 2015?
1. Career Plan: Get a better job. New years are about the new beginnings, out with the old and in with the new. If you have been slaving away at an underutilized position with little sign of advancement or improvement, then quitting may be a good decision.
Finding a job can be one of the most challenging resolutions to achieve during current economic condition. However, I will stay diligent and assertive throughout my search. The first thing that I will try is use every resource possible to help me find a job.
In addition, it's not just finding a job, but it's also about planning a great future. Few weeks ago, I have conducted survey outside of this country and found that there's so much difference in terms of earning potential and living cost, in which I will be able to save more money for future use if I have worked there. Most importantly is I can adapt to that kind of environment. So, if everything goes smoothly, that will be a big "JUMP" in my career. (I'm going to share more about this in the coming days)
2. Health Plan: Run on a more regular basis with at least 2-3 runs a week or 15km a week. I plan to join Penang Bridge International Full Marathon (42km) and Standard Chartered KL Marathon next year. To kick start the major sport events in 2015, I have registered for Penang City Walk, which will be held on Jan 1, 2015.
For running,
My Target for 2015: Finish running a full marathon (42km) in 6 hours.
Also, I will try to eat more fruits and vegetables or any high soluble fibre foods, drink more water and stay active.  Maintain to sleep early (by 12am) everyday.
3. Investment Plan: Invest, invest and invest! I have always stayed focus on my investment goals since the day I started. Start from next year, I will closely monitor the local and global market movement before putting money into any kind of investments. I will opt to be more defensive in investing locally as that's going to be volatile market.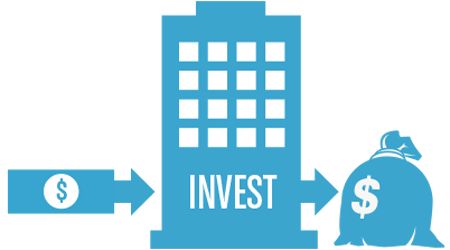 Besides that, I will also keep track the portfolio of stock, unit trust, and other asset classes to make sure that it is within my acceptable portion of investment. If not, I will diversify.
4. Skills Development Plan: Continue to be actively participating on online learning workshops and webinars i.e. Google AdWords, Microsoft training to improve my functional & technical skills. Meanwhile, I will still be looking for more financial/investment related seminars and reading materials to learn and grow my investment knowledge and skills.
That's not enough! I must try to do something outside of my comfort zone next year. There are many business opportunities and crowdfunding projects out there, and I will start analyse each of them carefully before making any investment decisions.
5. Travel Plan: Travel oversea. This is the way to spend money on things that can create memories and impact lives. Next year, I plan to visit 2 countries as part of my new year's resolutions. First is Bangkok, as I've always wanted to see the people life and culture there. In the second half of the year, I may visit Cambodia. I have always wanted to go but never had the time and partner.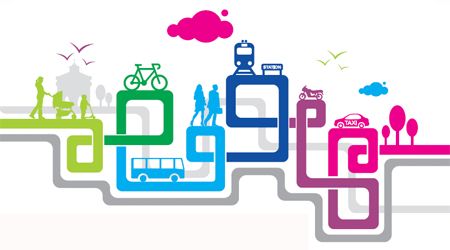 I will start to build a travel fund in which I can use it to make an oversea trip at least once a year. Before that, I will need to have a basic idea about the prices of the plane tickets, accommodations, and food. I'm so lucky as I have a partner who could be my helping hand to save all kind of costs.
6. Personal Development Plan: Improve personal development. I will make full use of time and resources to do something that can bring positive results in the future. The first thing to go is stop procrastination as it is an automatic habit process which can cause needless postponement.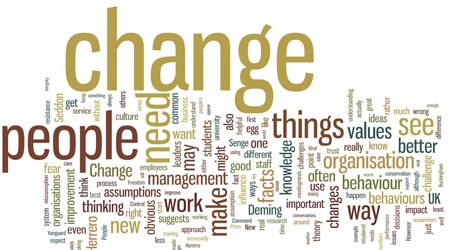 Next, I will try to find back fighting spirit and be passionate in doing things so that others may feel more confident at you. Also, I will try to be more careful in handling matters i.e. email communication, self-promise, and so on.