Online advertisements are the best form of revenue from a website. Many blogger know to make use of Adsense, Bidvertiser text ads to make some bucks from Internet but do they know to use Kontera or the AdBrite inline ads? Actually, both do the same thing taking words from your content, double underlining them and display a pop up when your readers mouse over them. If the visitor clicks on the ads then you get paid.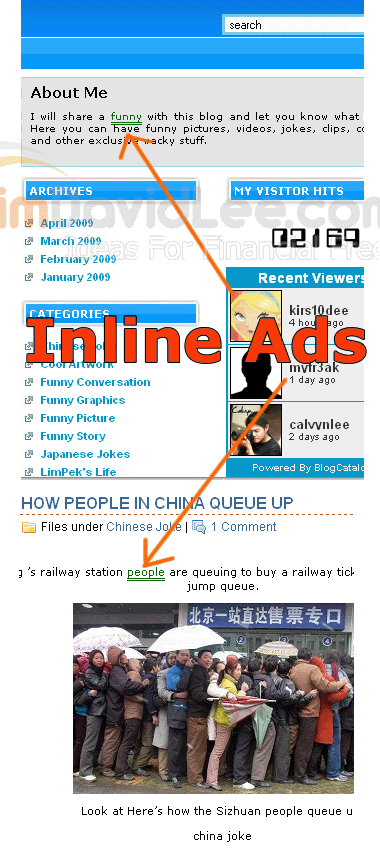 I've now try to use AdBrite on Mr. Funny Blog – LimPek.com for less than a month so I can't give my readers the full thumbs up as yet. But the proof from many pro bloggers is Kontera pays 30 days after your account reaches US$100 while AdBrite allows you to set your payment threshold but the downside is that they only pay by check 60 days after your account reaches the threshold. So, basically they are the same, and the rates were comparable.
However, Google Adsense is still ahead of the other two in terms of Cost per click.
Comparison Between AdBrite Vs Kontera Inline Text
What is your ideal option? I heard many blogger said that Kontera are much stricter since it comes to the quality of their publishers, you'll need a quality website with good content and enough visitors. While AdBrite is a much simpler and it takes no time to get approved and to start adding ads on any websites you own.
My Reaserch On AdBrite Vs Kontera Inline Ads
Check out the stats below: