Prepaid users will need to fork out own money to pay 6% service tax on all reloads as well as new starter packs effective from 15 Sept 2011. In the other words, the consumer would need to pay:
RM10.60 for RM10 prepaid reload
RM31.80 for RM30 prepaid reload
RM53.00 for RM50 prepaid reload
RM63.60 for RM60 prepaid reload
RM106.00 for RM100 prepaid reload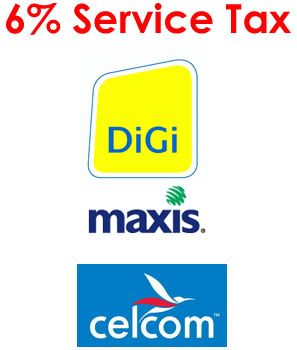 It's not a great news to all the prepaid users as the call rate for prepaid charges is still very high. I think telcos should take the opportunity to give rebates to compensate the additional cost.
It should be done in similar way when credit cards were imposed with RM50 government service tax fee; we have seen that how banks find creative ways to maintain customer loyalty. Some of them can offer RM50 tax waiver which was disguised as cash rebates if they can perform a minimum transaction within the month.
Any thought from prepaid users? Please drop your comments here.