Quite some time did not update my personal life here…Just to share with you that yesterday I went to celebrate 1 of my work colleagues farewell party with lunch buffet at G-Hotel.
At first, when we go through the lobby and the cafe…The environment look very nice and modern but if want to criticize on food and desserts, it definitely take me some time to do that. Hence, I just simply go through with you.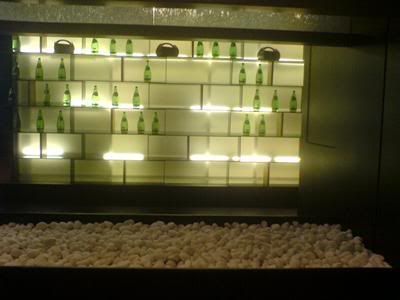 Wow!! How scrumptious looking of the desserts! But the taste so so la…
Actually, there were so few of varieties and the taste of food didn't impress me much and I only took 1 round of it and 2 or 3 round of desserts because I like sweet ma…I may not feel regret since I didn't spent most of my time for visiting the toilet. (No "Lau Sai"At All)  But, I may feel dissatisfy, and may be no more such suggestion on next time. (Seriously)
Their service can be considered OK and no annoying thing happen. Overall, it is not worth the price at all…
Kindly suggest me where can I enjoy better buffet in town besides Golden Sands Hotel?