After considering several places and you have decided to buy a house and the price is agreed by both parties, you will need to pay some earnest deposit (min 2%) for booking purpose. My advice, don't pay the 10% straight, just in case you changed your mind later.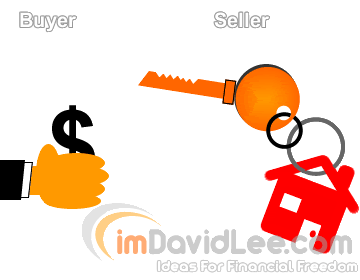 After paying the earnest deposit, you will need to appoint your lawyer for the Sales & Purchase Agreement. It may take up to 2 weeks to prepare. Once the SPA is ready, you will need to make the balance 8% of the purchase price upon signing of SPA. (Assume your applied loan is 90%)
Besides, you must prepare some funds to pay the legal fees for S&P(Travelling, Stamping, Photocopying, Miscelllanous fees), which are relied on the purchase price of your property. Basically you should be able to estimate your lawyer fees based on the following:
Note: This is payable to your lawyers to get the land title transferred to your name.
What To Do After Signing The Sales And Purchase Agreement?
After that, you have 3 months to shop for housing loan. You may get extra 1 month extension if you really can't find any housing loan.
The bank will assess your credit history, income and assets to determine what loans you qualify for. Thus, make sure that you have clean financial record in order to get faster approval.
If everything run smoothly, then you will required to sign bank offer letter which states how much of the interest rate the bank is willing to offer you, based on the purchase price and the type of property.
But, if you do not sign the offer letter, it will lapse after a few days to 2 weeks, depending on banks. And once it lapses, you would have to submit an application for loan all over again.