There's once a time when I thought I'd pursue a career in financial planning as my main job after I changed from my career in the software engineering field to graphics design field. I've always been interested in providing financial related information to others. But it would take some time for me to study and take some certifications in order to become licensed financial planner. At that moment, I didn't give up and found a new way which one step closer to achieve my dream — become a Financial Blogger!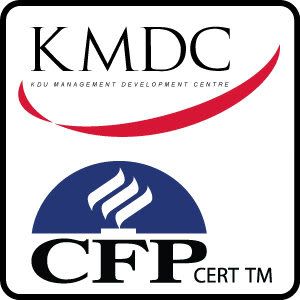 However, i'm just the beginner in this field and need to always explore what kind of work a financial planner normally gets into. After 2 years being financial blogger, I have realized that the longer I stay in financial industry, the more easier in doing business.
Financial planning is a professional job. It requires high level of social skills, and also technical knowledge. I believe that this kind of job is just as professional as a doctor, lawyer, or engineer. The best part of being financial planner is that you work as an entrepreneur, not an employee. You can recruit, build your sales volume, and long term customer base. The more customer you have, the more successful you are.
At this moment, I'm planning to have another step closer to my dream. What I desire to achieve currently is gain more knowledge and develop expertise in retirement planning, insurance, investment, property planning, and debt-free management. At the same time, I also want to increase my business earning potential.
Full CFP Certification Course
I'm the one who did not posses any relevant qualifications to get exemption on certain modules so I need to take full certification course, which consists of 6 modules. And, the shortest duration to complete the whole course is 18 months.
Below is the Certified Financial Planner Certification program fee: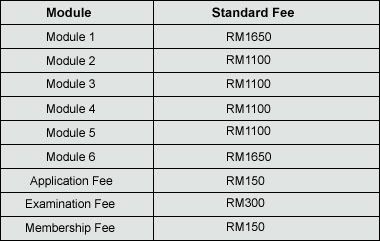 After calculated, it's about RM8,300 for whole course fee. If you have attached to any financial institution such as banks, units trusts, insurance, financial planning, and finance company then you can get about 20% corporate discounts.
So, what would be my concern? The concern that pops into my head is i'm not sure if it's worth the time and money. For those people who had a degree in business/finance already and had enough confidence in their skills, would it be a waste of time and money? I still feel ambiguous which certification would work best for me, and how might I use it?