As you known, Paypal is worldwide acceptable Internet Payment Gateway. And it provides us more comfortable and trustable way to do online transaction.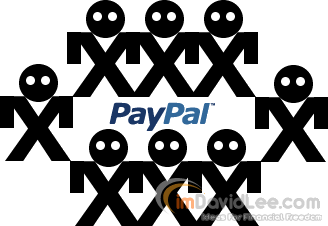 Back to 3 months ago, I made a $500 withdrawals direct to my Public Bank debit card. And I checked the bank exchange rates (USD->MYR) for that day was 3.18. The exchange rate that appeared on my credit card bill was 3.15 only. That's an average of 0.03 differences for that transaction. This means that PayPal will straight away convert our withdrawal amount (maximum withdrawal of US$500 per day) to Ringgit at their own lower USD/MYR currency exchange rate. Besides, Paypal also charges $5 withdrawal fee.
Sometimes we need to wait and see the right time to withdraw because it has the possibility for US Dollar to move a little higher.
* Important note: Ringgit Malaysia(MYR) went ever weaker due to the current political turmoil in the country.
As a conclusion, Paypal actually changes an extra 2.5% fee on all currency exchange transactions. In the other words, Paypal may charge any fees for transfer fund to local bank account. That's the reason why you observe the rate differential between the market rate. Its nothing we can do if we use paypal and we need to admit and accept it if you are relying on it for your Internet income.