As everybody known, EPF manages its funds with one risk profile and that is extremely conservative. Taking out your money from the EPF to invest makes sense because you can choose a fund that suits your risk profile or investing style.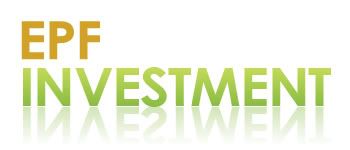 EPF Investment Scheme allows contributors to withdraw money in Account I for investment purpose. The minimum of savings that can be invested is RM1000 and the maximum amount cannot be more than 20% of the total savings in Account I. However, there're basic savings rules that you need to follow. Withdrawals can only be done every 3 months which allow you to do dollar cost averaging. 
When you withdraw your EPF money to invest, please do dollar cost averaging as this practice will reduce market risk by insulating the investor against price changes. Besides that, it's recommended to avoid investing in bond funds as their risk profile is similar to the EPF funds and you're paying additional fee to manage it. Bear in mind that some bond funds also levy an exit fee.
There're many ways to boost your EPF savings. Other than attempting to increase the returns on your EPF funds, there's another way to boost your retirement savings which is to increase the monthly contribution to your accounts. You can try to ask your employer to top up its contribution from the minimum 12% to the maximum 20%. There're tax advantages as you're taxed on your smaller salary but higher EPF contribution. As a result, you will pay less tax than those with higher salary but a smaller EPF contribution. In addition, you can reap and make use of the investment withdrawal scheme to invest. Sounds brilliant? You can try it out and let me know the outcome!