Mostly I will choose to payback more than the original installment amount because if the borrower settles the PTPTN loan earlier, then the PTPTN loan interest charge will be reduced based on the remaining monthly balance.
Assume monthly PTPTN payment is MYR 100 and each time transaction cost is MYR 2, therefore the transaction cost is 2% (MYR 2/MYR 100). If pay half yearly on the same amount which is paying MYR 600 and transaction cost is MYR 2, therefore the transaction cost is only 0.33% (MYR 2/MYR 600). Most important is, think about the convenience…
Method of PTPTN Loan Repayment
i) Through FPX (Financial Process Exchange), you need to have an account with any bank with FPX and be registered as an Internet banking service.
ii) Through bank draft/money order, it must be crossed and made payable to PERBADANAN TABUNG PENDIDIKAN TINGGI NASIONAL. Post your payment by using an envelope to:
National Higher Education Fund Corporation
Lot G2, Ground Floor, Wisma Chase Perdana
Off Jalan Semantan, Damansara Heights
50490 Kuala Lumpur
(Attn: Receiving Unit)
*Make sure your identity card no and full name are written on the reverse side of the bank draft/money order.
iii) Through Internet banking, you must have an Internet banking account in these banks if you really want to make online payment:

iv) Through cash payment:
– PTPTN Services Counter
– Bank Islam
– CIMB
– Bank Simpanan Nasional
– POS Malaysia Berhad
Loan Repayment Through Salary Deduction
If you wish to repay your loan by salary deduction then you should provide details about your employer name, address and telephone number to LHDN. You will receive a copy of the salary deduction instructions from the IRB to your employer. However, IRB will take about 1-3 months to implement repayment by salary deduction.
Loan Repayment Through EPF Withdrawal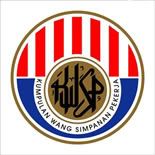 Debtors should submit an official letter to PTPTN stating the intention to repay loan via EPF withdrawal. Within 3 working days, PTPTN will produce a Loan Balance Confirmation Letter for debtors to submit to EPF accompanied by the EPF form.