Our Prime Minister Datuk Seri Najib Tun Razak gave Malaysians a surprise after being the Prime Minister for 100 days. He announced that government agreed to launch another new fixed price unit trust fund Amanah Saham 1Malaysia sooner.
This 1Malaysia unit trust fund size is RM 10 billion and open to all Malaysian aged >= 18 years old. This time, the amount allocated should be generous enough, right? Thus, try to grab this opportunity…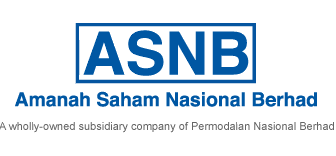 I have a great interest on Amanah Saham 1Malaysia and hopefully that the returns are as good as Amanah Saham Malaysia and Amanah Saham Wawasan 2020. I think it would be better if Amanah Saham 1Malaysia can be strictly controlled to ensure that the shares only reserved for medium and low-income earners. This is to encourage poorer community take more benefit of it.
Any Allocation of Amanah Saham 1Malaysia for the Racial Quota ?
Since the fund itself is called 1Malaysia, so there shouldn't be any racial quota? How do you think? I am the one who is strongly support for a united Malaysia, so hopefully that the government should not give any racial quota on it.

Why it is Great Time to Invest in 1Malaysia Unit Trust?
Most of the Malaysians looking forward to unit trust as a means to help them in their financial portfolios, especially when the interest rate of fixed deposits are fast zooming south.
The Limitation of Amanah Saham Malaysia
It does depend on your luck. You may not have chance to invest even you had a long queues at the participating financial institutions due to the all units sold out in few hours. So, can anyone blame the frustration from the unsuccessful application?
Personally think that the government should come out with a better system for Amanah Saham Malaysia issues in future.
What We Can Do Now?
Get Ready With Your Money and Waiting For Good News !!!
More information will be announced soon or wait for the official announcement from Permodalan National Berhad for details as they are planning to launch new products in timely manner in order to encourage Malaysians to invest.