Do you think there will be a property bubble coming soon since the property prices rising to its all time high? Based on some economic experts, they predict that there will not be any property bubble in Malaysia due to the raw building materials are still going up and also comparing the properties prices with our neighboring countries like Singapore, Hong Kong and Korea, our Malaysian properties are still very cheap.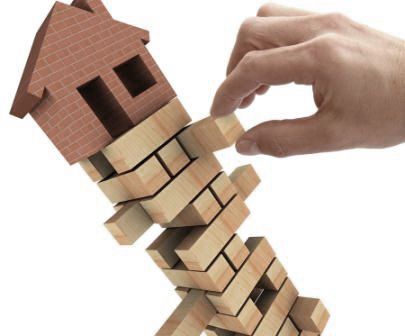 Although their arguments seems quite logical, we also have to take into consideration our per capital income? How much are our fresh graduates earning nowadays? Can they afford to buy a house based on their current salary? With the inflation rate going up roughly 7% per year, do they have anything left after paying for their study loans, cars, parents and monthly expenses?
Some of them will need to stay with their parents until they have enough money to buy their own property. Of course there are some rich parents can help their children with the down payment or even with their monthly installments? But, how many such parents do we have in Malaysia.
Apparently, properties above RM500k are beyond the capabilities of most fresh graduates unless they join with their spouse to buy. How about the secondary properties market? I can see that the prices of most landed properties in secondary market are sky high and exceeded bank valuation too. This actually happens as most owners think that their properties are worth a lot more than the bank valuation. Some of them are holding on to their property even when there's a good offer for them. When they have such good offer they will almost hesitate to sell and think of increasing the price further. We should know that banks now evaluate your loan application eligibility based on your net income instead of gross income. So, as a smart purchaser or investor, we should always check if the property price offered by the seller is above the bank valuation. Otherwise you will need to pay extra money for your first deposit (10%) to purchase the property.
Is Property Bubble Going to Strike in 2012?
In my opinion I don't think there will be a property bubble unless something terrible happen after our general election. If this really happen, our property market will definitely slow down and there will be some price correction.