In recent years, the property in Malaysia is getting huge attention from many investors. According to the national House Price Index, the property prices rose steadily from 97.9 – 150.7 in the past 10 years. And, a residential property would have risen in value from RM135,293 in 2000 to RM208,725 in 2011, up 54%.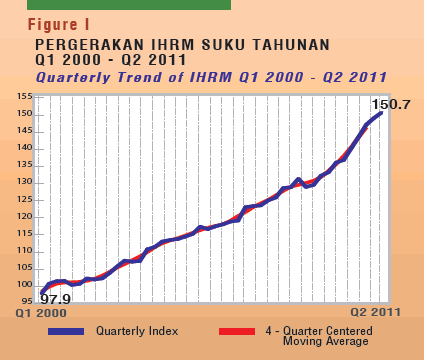 From the chart above, we can see that there's a rapid growth of house prices over the years.
For me, property investment had become a viable asset class in Malaysia. And, it had appreciated to outstrip income growth already. In the other words, the housing price had grown at a faster pace than household income.
So, rising house prices bring about extra new wealth to households. When house prices continue to rise, there's a positive wealth. Such new wealth will allow additional borrowing by households for new expenditure on investment and consumption.