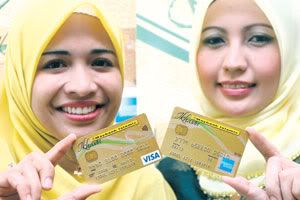 Maybank American Express Gold Credit Card can give you up to 5x rewards point. Besides, American Express Gold Credit Card is the first in Malaysia to offer the lowest interest rate of 9% per year. However, the credit card holders need to make consistent minimum payments to enjoy the 9% interest rate instead of normal charges of 16% per year.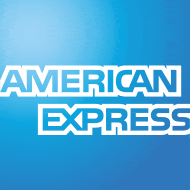 Based on what I've known, not many local banks offer AMEX card. As I know, Maybank offers it. AMEX is not popular because not many merchants accept it as well. Also, AMEX's merchant charges are higher than VISA and MASTERCARD; so this is reason why a lot of shops doesn't get AMEX merchant's
Minimum Requirement To Apply Maybank Amex Card
Minimum annual income:
RM36,000
Benefits of Maybank Amex Card
You can earn 5x Membership Rewards Points for every RM1 spent at groceries (Carrefour, Cold Storage, Cosmart, Giant, Jusco Supermarket, Tesco), petrol station, selected bookstores like Borders, Kinokuniya, MPH, Times, and telecommunication charges via auto debit service like Maxis, Celcom, Digi, Telekom.
Apart from above mentioned merchant, you can earn 2x Membership Rewards Points for every RM1 spend elsewhere.
Limitation of Maybank American Express Card
I noticed that it's actually brought benefits mainly for credit card holders who have monthly outstanding balance only! The 9% so called lowest interest rate in Malaysia is not for good credit card payment holder like me. I always make full payment for my credit card's monthly payment bill. So, the major selling point of the credit card is no longer my consideration.
In conclusion, this Maybank Amex Card will give more rewards in bonus points rather than a cash rebate. So, if you are a frequent traveler then this could be a good card for you to earn fast points.