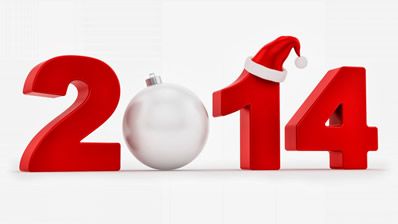 The end of a year is the best time for us to flash back what we had done and what we should do next. It's good to start fresh and get your life moving in the direction you really want. It doesn't matter how much money you have or make, by opening more possibilities via goal setting, you will start living the life that you want.
What I Had Achieved in Year 2013?
Career Plan
– Certified by Google AdWords (to increase business opportunities)
– Certified by HP
– Obtained RSPW certificate (Learnt up SPSS skills, and ways to do final project)
Health Plan
– Penang Bridge International Marathon 2013 certificate & medal
– Starwalk 2013 certificate
– Komtar Tower Run certificate & medal
Wealth Plan
– Additional income to primary job (to increase personal net wealth)
– Settled all PTPTN study loan in full (to increase personal net wealth)
New Asset
– Won a unit of Ninetology phone during Blogger Social Night's lucky draw session.
My theme for the year of 2014 is….
1. Try new and different things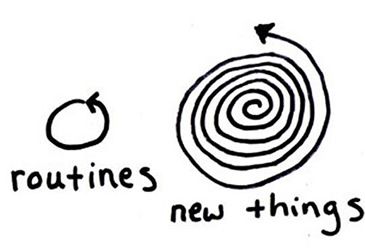 To me, life is made up of experiences. So, I will try a lot of new things e.g explore new places, meet up with new people, learn up new skills etc. It's what makes me feel most alive and tackle the fear which makes me step out of my comfort zone.
If we don't find and act upon opportunities to maximize our full potential, we may use only a small fraction of our true capabilities. By accepting something unfamiliar, it will help us to start challenge ourselves beyond our own limits.
There's nothing better than having a mentor to help you out along the way. It's not always easy to find people who eager to help you throughout your life journey. I will consider joining a local Toastmaster club or other adult education classes for improved public speaking and presentation skills. In addition, I may learn a new foreign language as knowing multiple languages is crucial these days as speakers/job seekers/businessmen are getting more competitive in today's market.
2. Make smart decision
Decision making becomes an integral part to our success. I will try to make the best decision possible based on the available information. Life is getting tougher, so taking a great deal is a must. This is to reduce the unnecessary waste and improve the quality of our life.
The world has changed. In order to keep us on the run, we need to make smart decisions, adapt to constant change and take action quickly so that we won't be left behind.
3. Increase net wealth and income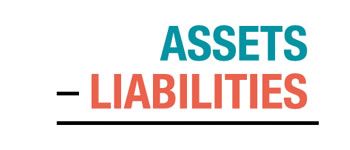 I will start to monitor my net wealth (assets – liabilities) closely: currently cash & cash equivalents + portfolio of investments + retirement fund + (house value – mortgage – tax liabilities) – car loan – education loan – credit card debt. As you pay down your debt it will be reflected as an increasing net worth.
Next, I will find some ways to increase my current income besides 5 – 10% expected salary increment. In the other words, I will continue to do regular investment and trading to boost my income. Hopefully this time I can make a giant difference in terms of consistent return over the long term horizon.
4. Explore new job opportunities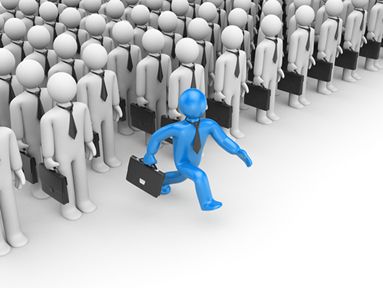 It's better to always ask yourself these questions: Does my current position take full advantage of my capabilities and talents? Am I maximizing my earning potential? Am I doing what I'm passionate about? If the answer is "No," then it's time to reassess your work to discover a new career field.
Next year, I will try to do a lot of surveys especially in job market. From there, I will be able to identify the skills that are required by major industries and compare it with the current skills that I owned. If there's any additional skills required, I will look for more training and education to brush up personal skills to meet the job market needs.
5. Do regular workout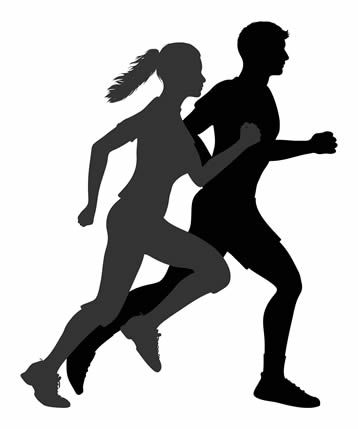 Maintain it at least 1 day a week. Sitting around staring at computer all the time sickens me so I'm planning to stay moving and take part in sport activities (Penang Bridge International Marathon 2014, Penang Run, Hiking @ Gunung Tahan etc) next year. I vow to eat healthy too.
For running,
Aim: Run a 21K in 2 hours 30 minutes (current level: 21K in 2 hours 50 minutes)
6. Reading / Keep on Learning
I'm going to spend more time to read books, magazines and newspapers. Meanwhile, I'm also looking for new ideas and opening my eyes to new fields. I read about finance, investment and business. I will try to visit library at least 4-5 times a week.
I will maintain the momentum to attend the financial or investment related seminar and workshop next year while exploring for more.