MYEG Services Bhd is engaged the electronic government services project. Its businesses are divided into 2 categories: government to citizen (G2C) and government/enterprise solution (GES). G2C services refers to the services such as issuance and renewal of licenses, online bill payment, as well as online information services, such as traffic summons checking and online bankruptcy status searches. GES refers to the non-Internet based services, such as software development and maintenance, as well as services rendered at the E-Services Centers.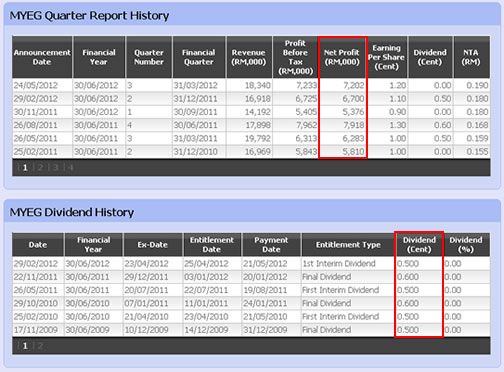 MYEG 2nd quarter net profit ended March 31, 2012 advanced 16% to RM7.2mil from RM6.2mil against the corresponding quarter in the previous year. In the financial statement, MYEG attributed the improved results due to its implementation of cloud computing services, and higher volumes of road transport department (JPJ) related services. I can see that they are still striving to provide innovative and new services to become Malaysia's first leading e-government service provider.
Besides that, it's trying to promote the adoption of the latest e-government service, which is the E-Tukar Hakmilik Sementara which aims to solve all issues occur in the transfer of ownership from the seller to the used car dealer. In doing so, it hopes to provide better protection and transparency for each party.
Highlights Based on Quarter 2 Result:
Higher revenue than FY11Q2 primarily caused by:
– the continuous growth for our online renewal of insurance, road tax transactions etc.
– the introduction of new cloud computing services
– reduction in marketing expenses due to its World Cup advertising campaign in year 2010.