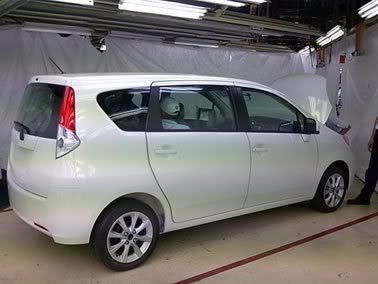 The competition between Proton and Perodua is never ending. Recently, quite a lot of forumers actively discussed about the upcoming Perodua MPV – Perodua Alza and some of them make comparison between new Perodua MPV and Proton Exora. As I known, Perodua always make sure that they are not left behind. Some more, we can see that they're intending to venture into a different market segment and compete head to head with Proton. Nothing much we can compare now, let us see the exterior and interior of Perodua MPV: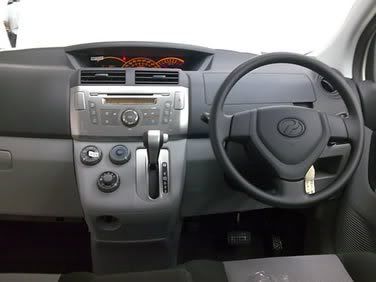 Based on the picture shown, I guess this new Perodua MPV could be sized something between the Toyota Avanza and the Grand Livina and be priced near the RM55-70k level.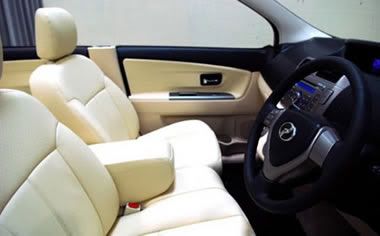 Based on the overview of the Perodua MPV interior, we can see that the interior looks spacious enough. I think it can fit 7 passengers in comfort. I think Proton and Perodua have the similarity, both also using Toyota Wish as the benchmark for making a good-looking MPV. It's good for Malaysian as next year will be exciting year for us to see a lot of movement in our auto industry.
New Perodua MPV – Perodua D46T(Perodua Alza)
Perodua MPV might be the latest offering from Perodua. It is called Perodua Alza MPV for the development stage. Based on my personal view, the side view looks like a Viva, the rear view looks like a Myvi, the front view looks like the child of Viva and Myvi. But, overall, it's a bit wider than the Myvi. It has a 1.5L engine similar to the Toyota Avanza. If you plan to buy a MPV car for your growing family, then try to book it now!!!
Why I More Prefer Perodua Car Than Proton?
I personally more prefer Perodua car since it has something proton doesn't. Most of the Perodua model is fast time to market. Plus, they can react to market changes very quickly. I feel that this MPV car will do well in this competitive MPV market if the price is attractive.