What I notice something seriously is the Penang landed housing property is going up tremendously. Realizing the Penang land price expensive, it is normal scenario to maximize the profit by building either luxury condo, three stories houses or bungalows.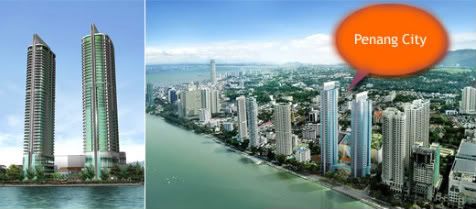 I have lived in Penang for more than 20 years and I do feel on the rising prices of landed properties in the Penang Island. It's almost impossible for an average working class to own a landed property. Some going to above MYR600k and some could reach millions of ringgit. As a result, only the upper income group or foreigners can purchase these types of properties.
The building materials price keeps on rising due to fuel price hike and shortage of supply. This has brought huge impact on the construction cost. The developers face the challenges because if it is oversupply, then the prices may drop, or the units left unsold. So market forces will ensure that they cannot keep building higher end units.
Why Penang Island House More Expensive?
As developable land is very limited in Penang, the land price not surprisingly will be very high. The hill land where not allowed for development which is located above 250 foot from sea level has already reached about MYR 20 per square feet? Not to mention those lands with good location, easily can be sold at MYR 80-180 per square feet. Can you imagine?
If one seriously want to buy a house for rented or shop lot for business, all you have to do is shop around, you can get one cheaply through property auction sales too. But, remember that location always play an important part in property transaction.
Be Realistic On What We Can Afford
If you are just an average working class and just wish to keep a secured job and not taking much risk, let be realistic and not aim to move into the multi-million houses.
Look at developed countries like Singapore, Hong Kong, Tokyo etc. Who lives in landed properties? Rich people do. Not working class. As the population expands, it is inevitable that landed properties become more and more expensive.