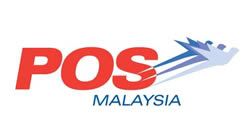 I believe that this is the most shocking news as the postal rates will go up effective this 1st of July! Upon the new implementation, the cost for standard mail weighing up to 20 grams will be raised from 30 cents to 60 cents, and for up to 50 grams, it will be raised from 40 cents to 70 cents. The cost increases are incredible. Pos Malaysia almost doubles their revenue from stamps. Our government said that this stamp price increment as a means to enhance productivity and efficiency.
According to the latest news, Pos Malaysia had not adjusted the charges since year 1992; do you think it's the management fault? Management does not know what is happening at operation level? I used to pay 30 cents for my postal mail, now I have to pay 60 cents which is 100% increment. Many said that this 100% increment is untenable. The services promised before and after Pos Malaysia was set up were never been fulfilled, it has become worse by the day especially their letters delivery system.
For me, the productivity of the postal service is measured by number of mails handled, the time taken for delivery, staff involved and the direct costs incurred in handling those mails. The reduction in postal mails usage is due to electronic mails and inefficiency because of time taken for a mail to be delivered!
However, from the positive point of view, I think Pos Malaysia had made an excellent decision. Malaysian postage rate had been too low for a long time. This is not healthy as this will encourage the addiction of subsidy mindset of Malaysian. The postmen and counter clerk had been given salary scale below the poverty line and it's time for them to get a better salary scale.
Double the postage rate will not affect the public because our communication channels had changed compare to 20 years ago. Majority of the communication is now done through email, SMS or just phone calls. So there is not much to be complained about in this case.