Ringgit Malaysia rose to a new 14-year high of RM2.9432/USD 1 on last Wednesday, July 27. In the other words, Malaysian just needs to pay RM2.94 to buy US$ 1. The appreciation of ringgit is due to the stronger economic fundamentals and better economic growth prospect.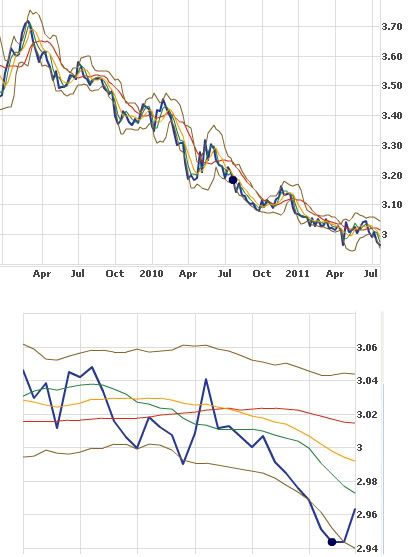 I believe that the value of ringgit would further increase. This is because the US debt compared to GDP was still rising despite the end of the QE II. Besides that, there is speculation that Bank Negara Malaysia will raise the overnight policy rate (OPR) to curb inflation also. This will strengthen our ringgit value in the next couple months.
Due to some of the developed countries like Portugal, Italy, Ireland, Greece and Spain having their debt to GDP ratios soar, the sovereign debt risk would continue to rise. Most of the investors would be looking for developing countries such as Singapore and Malaysia as their alternatives due to they can provide safer investment. Therefore, this will also increase my confidence by saying that our Ringgit Malaysia will appreciate further.