Skyrocketing property prices in recent times have raised much concern among home purchasers especially those in the middle to lower income groups. The current prices of many upcoming developments are mostly in the high end range with prices starting from RM500k up to several millions.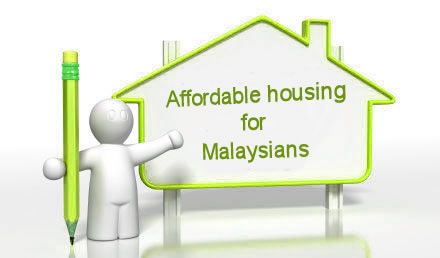 The escalating property prices have more or less prompted the call for affordable housing. In an uncertain economic environment where living costs are on the rise, affordability is the main concern for any house buyer.
For the average working group, a property unit which is sold for between RM50k and RM250k is considered affordable. Anything beyond that price will be considered out of their range of affordability due to the lower income.
Why are property prices becoming out of reach to the home purchaser? The logic is simple. Every year , the average salary increment is at a rate of about 5-10% but in comparison, property prices increase by more than 10-20% each year, double that of the salary increment. This naturally causes a disparity of income growth versus property prices, thus making home ownership unattainable to many people.