As the economy downturn, many industry and factory closing down, people been fired, consumer spending power become less, property left unsold, car production and demand become less, investor afraid to do investment, bank saving interest rate become less…What else?
No country is safe now. Those industrialized countries have all officially declared they are in recession for e.g. USA, UK, Germany, Japan, Hong Kong, China…Thus, developing countries aren't doing too great either.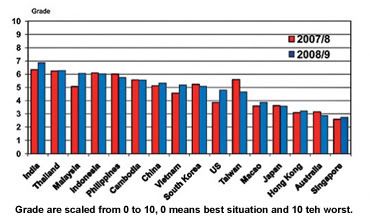 Why I Say China Great Future?