At first, I would like to take this opportunity to say thank to my friend who is also Malaysia's Public Mutual Agent as he provides this kind of EPF investment information for me to share with you all.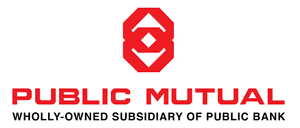 For those of you who have not invested in unit trust using your EPF, it's time to invest. EPF themselves uses OUR money to invest in funds to earn returns to pay contributors smaller dividends. Last year 4.5%. Where else if you invest directly into unit trust you can earn between 10-12%.
As I known, this new investment scheme started since 1st February 2008, all investor can invest but not more than 20% of their savings in EPF account 1. This kind of investment only allows investing once for every 3 months and minimum investment is RM1, 000.
How To Apply?

1) Photocopy of your NRIC (both side)
2) Fill up KWSP investment form with some personal details
3) Fill up mutual fund companies investment forms.
What Fund Can You Invest?
All funds that has approved by EPF:
i. Public Regular Savings Fund (PRSF)
ii. Public Index Fund (PIX)
iii. Public Islamic Equity Fund (PIEF)
iv. Public Islamic Balance Fund (PIBF)
v. Public Islamic Sector Select Fund (PISSF) – CLOSED
vi. Public Sector Select Fund (PSSF) – CLOSED
vii. Public Select Bond Fund (PSBF)
viii. Public Money Market Fund (PMMF)
ix. Public Islamic Money Market Fund (PIMMF)
x. Public Islamic Select Treasures Fund (PISTF) – NEW!!!
How Much You Can Invest In EPF Approved Unit Trust Fund?