I am wondering, should we change our USD to MYR at this moment? Or should we keep and wait for the price to go up?
If you think USD will appreciate later, then just keep it. If you think USD will depreciate later, then sell it off now and you can buy it cheap later. I speculate that the dollar will appreciate in value somewhere near the future.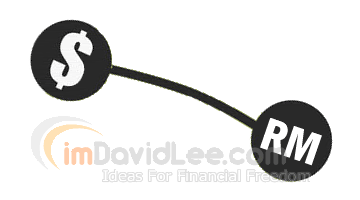 My view: Since it is 3.6 now, it isn't a good idea to sell it off. For currency, it will never drop to zero because a country can never go bankrupt compared to buying shares. It depends on how much you bought your USD for. So, for now, just wait patiently for inflation to settle.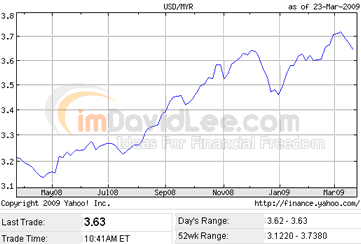 You are saying, the less advanced is a country's finance, the less affected they will be to this credit crunch crisis. Malaysia being less advanced than US will be less affected by this crisis either.
Where Can Check Latest Foreign Currency?