Do you ever wondered how much I can earn from Google AdSense? When I started displaying Google AdSense at my blog I wondered that how much would I earn from it. The answer to this question is very subjective and it depend on what techniques you use to make money. You can really make a great amount of money per month if you use good keywords to create content and get traffic.
Basically, your earnings from Google AdSense is solely depends on keywords, CPC, eCPM, and traffic: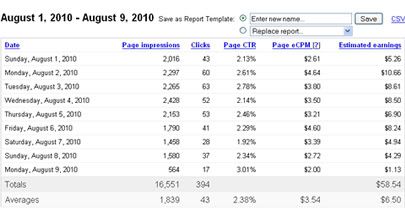 i) Keywords are the words or terms that people search in the search engines. Certain keywords are higher in earnings, which may be worth $35, and another may be worth $5.