The market outlook is bright for the most nations in Southeast Asia. Indonesia is one of the biggest economies with the population of about 240 million people. The World Bank has forecasted the country will grow at 6.2% this year. Indonesia is a county that can be very crucial in the global economy. By the end of the decade, its position can be raised to the 10th largest economy and by 2030; it could be the top 5.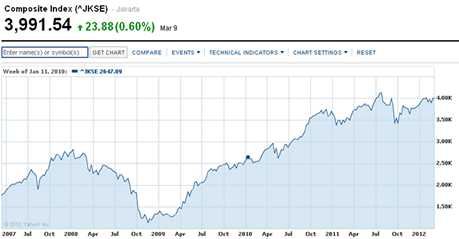 According to Fitch Ratings, Indonesia's investment grade rating has been upgraded from BB- to BBB+.
During the global recession of 2008/2009, Indonesia economy grew at 6.2% in 2008 and 4.5% in 2009. Real GDP has been growing at 5% to 6% annually since 2002. Therefore, we can see that the Indonesia market grow at steady rate even in economic crisis.