Recently, Muhibbah Engineering Bhd (5703) is one of my favourite construction stocks. I can see that the volume for this stock has been relatively high nowadays and itmight be a good sign for investors.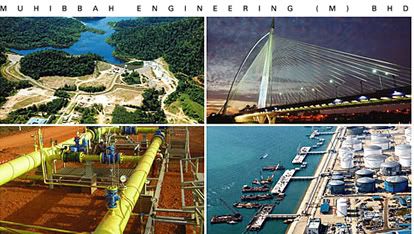 It is a local based solid fundamental company which engaged in investment holding, infrastructure, civil and structural engineering contract works. Besides that, it's involved in the construction of petroleum hub, oil and gas terminals also.
Based on Kenanga Research House provided information, Muhibbah Engineering Bhd has accepted a contract from Penang Port Sdn Bhd for the design, assembly and delivery of eight cranes for about RM56 million. So, it's expected to contribute positively to the earnings for the current and future fiscal years.