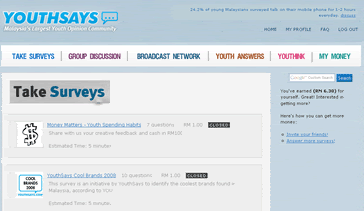 Youthsays.com is a Malaysia's Largest Youth Opinion Community and you can get rewarded with cash easily. I just started to make money from this online platform and found that I make more and faster money by inviting people to join rather than taking survey. This is because referring new members is the best way to boost your account balance. Sign Up here !!!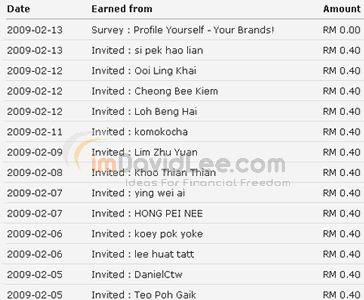 Youthsays.com is created for the purpose of getting your feedback through surveys. Once signup and submit your details, then check your email for the activation link. Remember with your referral link, every time you invite your friends to join, you can give your referral link to them, so that you can earn MYR 0.40 per referral. Once your account reach MYR 50 then you can withdraw, and cheque payment will be received.
What else you can do? You can have group discussion there and express your thought there. Thus, do not miss out this golden opportunity. It's time for you to earn money from Internet!