In conjunction with Malaysia's 56th Independence Day, Ninetology Malaysia has officially launched its Flagship Touch Point at Plaza Low Yat, Malaysia's Largest IT Lifestyle Mall, on 30 August 2013. With a concept like no other, Ninetology's Flagship Touch Point offers consumers an experiential touch point for today's lifestyles and culture as well as a product showcase. At the Flagship Touch Point, not only would the Ninetology products be showcased, it's a place where consumers can learn how to use a smartphone to enhance their lifestyles and interests. The flagship Touch Point will serve as a youth and culture training hub to spread the urbanite culture that is cultivated by Ninetology. The Ninetology smartphones are not just communication tools, but a device that can advance one's social visibility, thus opening doors to more opportunities. Eight more Flagship Touch Points within the Klang Valley will be opened this year with another nine outlets scheduled within Malaysia by next year. The Ninetology's Flagship Touch Point is opened from 10.00am to 10.00pm daily.

A ribbon cutting ceremony was held to launch the first Flagship Touch Point. Gracing the ceremony were the management team of Ninetology Malaysia comprising of Sean Ng (Chief Executive Officer), Marco Beh (Chief Operations Officer), Shian (Chief Finance Officer), Vijian Chan (Chief Marketing Officer), and Eddy Tay (Head of Channel); Michael Lee (General Manager, Property Management and Operations of Plaza Low Yat), and celebrities such as Z-Chen, Iqwal Hafiz, and Sasi the Don.
Earlier last month, Ninetology Malaysia also launched their U9 series at KL Hilton Hotel, Malaysia. The "Unite-as-One" power-infused technology with the urbanite profile was presented in three models: The X1, Z1, and Z1+, which are new and stylish devices engineered to meet the human needs of speed, precision and high levels of engagement. For more information on Ninetology U9 smartphones, visit www.ninetology.com/u9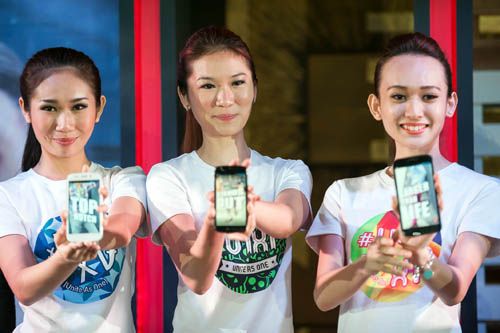 "We are very proud to be in strategic partnership with MediaTek Inc, the leading fabless semiconductor company for wireless communications and digital multimedia solutions. MediaTek's invaluable support in providing us with high performance and reliable information communications solutions, as well as highly integrated and customized solutions, has significantly shortened our time-to-market, enhanced our product competitiveness, and also bring a better overall user experience. We are currently second largest in terms of mobile device market share. With the introduction of the U9 series, we hope to further strengthen Ninetology's position as well as to grab a sizeable share in the Premium Smart Phones category," said Mr. Sean Ng Chee Heng (Chief Executive Officer, Ninetology Marketing Sdn. Bhd.).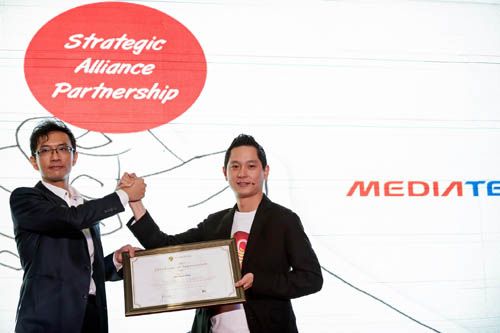 Mr. Arthur Wang, Senior Director, Head of EMSM, Mediatek Inc. receiving the Certificate of Appreciation from Mr. Sean Ng, CEO of Ninetology Marketing Sdn. Bhd.