Do you know why I give up the Advertlets and switch to Nuffnang? The reason is they don't pay you for what you earn. Advertlets is a scam!!! Advertlets is the Malaysia Advertising Network Scammer!!!
Non-existent Payout System From Advertlets
Honestly, I have a very bad experience with Advertlets. If you compare with Nuffnang, the payout ratio is far better, you can see that there are quite great number of people who're getting paid, and never have the issue of non-paying unless the blogger perform click fraud.
If you just do simply search "Advertlets not paying" in Google, you may found that there are more than 2,000 unsatisfied bloggers blame on their payout process. So, it is not just me who're being "scammed" of this Malaysia advertising revenues, but thousands of them.
Try to do a simple math. Let's just estimate a small amount of the unsatisfied bloggers who're not getting paid, to be around 1000 and minimum cash out quota of RM100.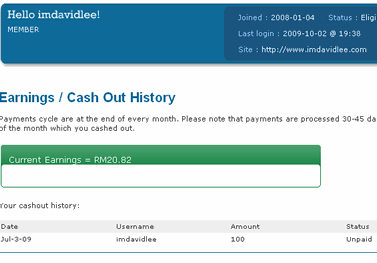 Thus, 1000 x RM100 = RM100,000.
Very Poor Support From Advertlets