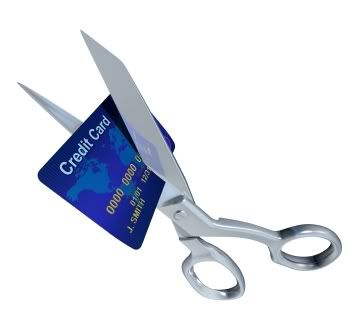 As we can see, the number of credit cards usage had been increased since year 1997. At the same time, the number of people get into debt also been increased. Our government had responded to that issue and proposes that principal credit card service tax of RM50 per year and supplementary credit card service tax of RM25 per year be imposed in order to encourage our citizen to have prudent spending. It will be effective from 1st January 2010.
Many people are not happy with that suggestion. This is bad news for those who own multiple credit cards and it is advisable to do cancellation of their card so that they won't be taxed next year. Just imagine how crazy of our government: RM50 (service tax) + RM50 (annual fee usually more than that amount), this is only for single card. If you have more, the amount will be crazy!
However, this service tax will not be imposed immediately on January 2010 for all credit cards. For those existing credit card holders and their renewal date is at the end of the years. Then, they still got time to enjoy benefits.
Drawback of Imposing Service Charge on Credit Card