Many people still do not know clearly about the income tax for the assessment year 2009. Some of them was asking that why personal relief did not increased from RM8,000 to RM9,000 which is under Budget 2010.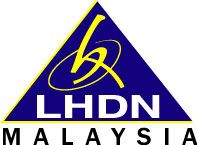 Besides that, most of the people will confuse and asked why we do not have tax relief for the Internet broadband subscription, which was announced by our government in the beginning of the year under Budget 2010.
To make the clarification, I would like to re-emphasize that those relief supposed to be given for the year of assessment 2010. In the other words, LHDN Malaysia will have some changes on personal income tax for next year income tax filing. It concludes that our government is actually working towards recovery of our country economic by reducing the tax rates. This is also welcome message to Malaysian as we are facing a tough time following the economic downturn in year 2008.
Income Tax For the Year of Assessment 2010