Google has been introducing Western Union Quick Cash payments for Malaysian Google Ads publishers since September 2007. This is great news for us as we no need to rely too much on check payment which mostly will take longer time to process. This mean you no need to wait for 10 days for Adsense check arrives and another 30 days for the Adsense check to clear in the local Malaysia bank.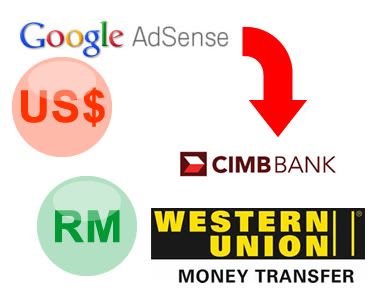 How to Withdraw Adsense Earning via CIMB Bank Western Union?
On each end of the month, you will be given MTCN (Money Transfer Control Number) from Western Union. It is a 10 digit number that you need to write down this MTCN in the form. You can get this by logging in your Google Adsense account.