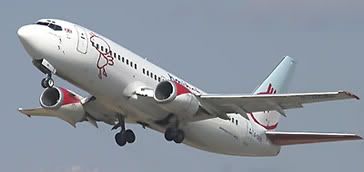 Most of the people interested in cheap flight ticket, right? But unfortunately, we all can't have connections with the people who employed at the airlines department for a super discount airfare.
My Personal Tips On Getting Cheap Flight Ticket
– You can try to book flight ticket online instead of offline, then you'll save money from the paper-processing fee.
– Buy flight tickets during the off-peak season since the flight tickets are usually cheaper. Or you may try to buy flight tickets in advance.
– If you fly a lot, join a flyer loyalty program, which is the program that offers long-term discounts.
– You can try to buy a round-trip ticket since it is normally cheaper than a one-way ticket.
– Fly midweek means on Tuesday, Wednesday or Thursday since the flights that leave during midweek are generally cheaper due to the decreased demand.
For sure people will to try to save as much money as possible when planning for a vacation as people want to get the best deal on airfare that they can without spending more money. Probably there may have the person who sitting next to you on the same flight to the same destination may have paid hundreds of dollars less than you.
If you follow all this travel information and travel tips then it will guarantee you to get the lowest airfare.