Last time when I went to Public Bank, the only thing that makes me feel curious is the new payment option, which available now in Malaysia – Western Union. I did use paypal but never use Western Union before. After done a lot of research, I found that the difference between Paypal and Western Union is not much. Paypal is owned by eBay and more advertises on security issue whereas Western Union does not but you will know whom you are sending money to.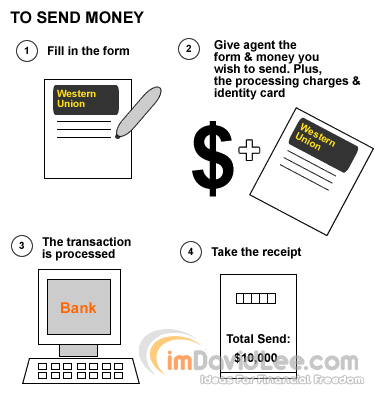 There are 4 Malaysia Western Union Options currently:
=> POS Malaysia Berhad
=> CIMB Bank (charge additional US$15 for US cheque greater than US$1000, from other people opinion).
=> RHB Bank Berhad(exchange rate will be better a bit, from other people opinion).
=> Public Bank Berhad
In other countries, there have more Western Union agent locations. You can find it in POS office, banks, supermarkets, travel agencies, airport, train and bus station, and currency exchange offices.
Advantages of Using Western Union
I heard people said that it takes about 14 days to receive an AdSense cheque from Google. Then, it takes around 30 days for cheque clearing.
If use Western Union, it takes only 2 days to receive your AdSense payment in Malaysian Ringgit. So, you can enjoy more faster transaction. Plus, you can observe the currency rate first then only decide which day to withdraw your AdSense money. This may help you to withdraw money at your reasonable rate.
So far, I still cannot find any drawback of using Western Union, would you mind to let me know more details about it?